Form¶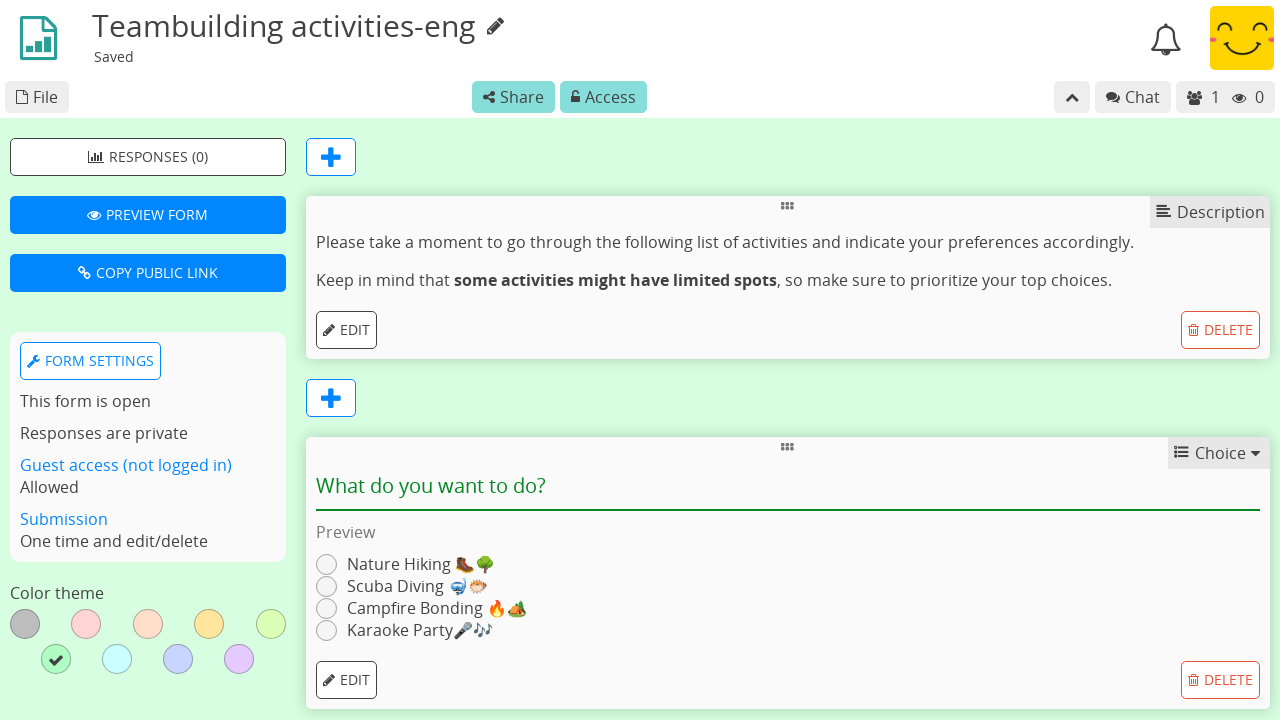 Roles¶
Forms benefit from the same collaboration and privacy features as the other CryptPad applications. They also have slightly different requirements when it comes to usage, for example someone responding to a form should be able to edit their own answers but not other users' answers or the form itself. For this reason the Access rights when sharing a form are different from the other applications. Forms have 3 different roles:
Author: can edit questions and form settings.

Auditor: can view responses to the form whether or not they are public.

Participant: can answer the form and only view responses once they are made public by an author.
To share a form with a specific role, for example to send it to participants, select the role in the Share menu before selecting contacts or copying the link.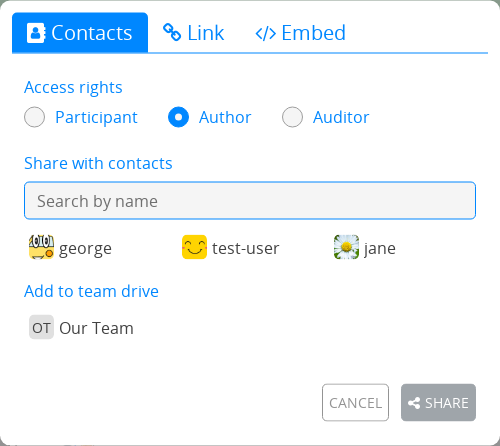 Note
The user list, chat, and alerts about users joining the collaborative session are all disabled when a participant is responding to a form. This is to avoid giving the impression that someone is watching while they answer.
Editing a form¶
To add a question, use the Add menu after the last question, or the between each question.
To delete a question use the Delete button on the question to remove.
Import/Export¶
To export responses as a CSV file use the Export to CSV button on the Responses page.